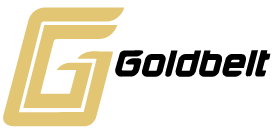 CARES Act Coordinator
Juneau, AK
Employment Type: Temporary
Clearance Requirements: Background Check
FLSA Status: Non-Exempt (Hourly)
Eligible for Remote Work: Yes
Title: CARES Act Coordinator
Department: Shareholder Services
Category:

Temporary, Full Time

FLSA Status:

Non-Exempt
Salary/Grade Level: $25/Hour

Date: 8/11/21
Reports to: Shareholder Services Manager / Executive Assistant
SUMMARY
The Federal CARES Act has given Goldbelt, Incorporated, a Tribal Entity, Tribal Relief Funds to support shareholders through this pandemic.
The CARES Act Coordinator will be serving eligible Goldbelt Shareholders by assisting with application completion, determining eligibility for services, and processing files on a strict timeline. This job is focused on determining eligibility through online, by phone, receiving paper forms, and in-person processing and ensures forms are complete and certified. Accurately closing out cases and certifying eligibility and completion of required forms.
Goldbelt seeks highly motivated persons with excellent communication skills and experience. The ideal full-time candidate will have experience with case management duties. This position requires frequent contact and coordination with shareholders. Candidates should have experience using all common computer programs required for case management and communication, including use of Microsoft office suite. Due to COVID-19 this position is work from home, is short-term, and only in office when necessary.
ESSENTIAL JOB FUNCTIONS
Provide client intake and determine eligibility for services under the CARES Act;

Maintain case files and back up documentation to justify expenses;

Responsible for answering and making phone calls and emails from applicants

Responsible for reviewing and determining CARES Act application eligibility

Maintain working knowledge of eligibility criteria for each financial assistance program available through the CARES Act Assistance Grants

Always provide professional and polite service to customers

Research pending applications to move from pending status to eligible or not eligible

Review new applications to make determination of eligibility for financial assistance program; and if eligible, process application

Collect required documentation for financial assistance program application

Complete data entry, of information obtained from initial financial assistance application and/or client interview, into application and online shareholder database program.

Responsible for all aspects of paper and electronic file management of applications

Responsible for making eligibility recommendations for the CARES Act Assistance Grants and submitting to the Shareholder Services Manager or designee for approval

Other duties as assigned
NECESSARY SKILLS AND KNOWLEDGE
Must be computer literate

Must be professional

Moderate interviewing skills

Good verbal communication and interpersonal skills

Must be comfortable handling sensitive and confidential information

Proficient in Microsoft Office 365 – Word, Excel, Outlook, Power Point and Microsoft Teams

Working knowledge of office practices and procedures

Ability to analyze, incorporate, and implement regulations from multiple sources

Ability to complete data entry assignments efficiently and accurately

Ability to establish and maintain cooperative working relationships with other team members
MINIMUM QUALIFICATIONS (education, experience, skills)
High School Diploma or equivalent

Ability to successfully pass a background and credit check;
PREFERRED QUALIFICATIONS (education, experience, skills)
A Valid driver's license with an acceptable driving record

Shareholder Hire Policy applies

Case Management Experience