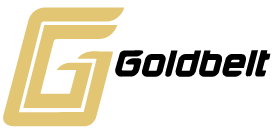 Accounting Technician
Juneau, AK
Employment Type: Full Time
Clearance Requirements: N/A
FLSA Status: Exempt (Salary)
Eligible for Remote Work: No
Goldbelt, Incorporated is an urban, Alaska Native, for-profit corporation with offices in Juneau, Alaska and Herndon, Virginia. Its primary purpose is to manage assets and conduct business for the benefit of its 3,900 Alaska Native shareholders.
Summary:
Goldbelt, Inc. is seeking an Accounting Technician in Juneau, AK
Essential Job Functions:
Performs duties in order to support the day-to-day functions of the Accounting Department to include payrolls for weekly, bi-weekly, monthly payrolls; timesheet review/login assistance.

Download standard reports and running custom written reports as required.

Preparing AJE's for posting payrolls and GL reconciliations, AP and AR data entry, Expense report processing, credit card monitoring and other associated accounting functions.

Accounts Receivable – assist with data entry of cash receipts, invoices, etc

Accounts Payable – process expense reports into AP System, data entry

General Ledger reconciliations

Monitor and review timesheets.

Reviewing new hires in ADP and Costpoint

Set up login for new hires in Costpoint Time and Expense.

Data entry into payroll spreadsheets, Costpoint and ADP.

Download and save all post ADP payroll reports

Prepare post payroll reports such as 401k spreadsheets, net check reports as needed.

Provide reports for 401K, benefit elections, financial reports, and other reports as requested.

Process Child Support, Tax Levies and Wage Garnishments. Contact agencies when necessary.

Conduct clerical duties such as filing, scanning, faxing, photocopying, etc.

Answering questions regarding login and timesheet issues.

Assist in annual audits, 401K, Worker's Comp, DOL etc.

Other duties as assigned.
Necessary Skills and Knowledge:
Strong accounting skills

Detail-oriented

Proficient in Excel

Demonstrated error-free work

Critical thinking skills along with sound judgment and decision-making abilities

Ability to resolve problems and set priorities

Ability to be flexible/adaptable to a changing and unpredictable workflow.
Minimum Qualification:
Associate degree or 3 - 4 years of payroll processing/accounting experience.
Preferred Qualifications:
Experience using ADP Workforce Now preferred.

Working knowledge of Deltek Costpoint and Time & Expense a plus.

Service Contract Act & Davis Bacon Act experience a plus.