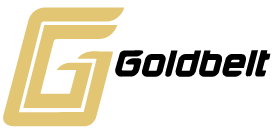 Benefits Coordinator
Juneau, AK
Employment Type: Full Time
Clearance Requirements: Background Check
FLSA Status: Non-Exempt (Hourly)
Eligible for Remote Work: No
Goldbelt, Incorporated is an urban, Alaska Native, for-profit corporation with offices in Juneau, Alaska and Herndon, Virginia. Its primary purpose is to manage assets and conduct business for the benefit of its 3,900 Alaska Native shareholders.
Summary:
The Benefit Coordinator will provide support with the human resource processes for company benefit administration related duties. This role provides administrative support including data entry, record keeping, disability and workers compensation claims, process HR reports and metrics, and benefit administration support.
Applications for this position will be accepted through January 21, 2022.
Essential Job Functions:
Ensure accuracy of benefit enrollments, benefit class assignments & changes, and benefit-related data by regularly performing quality checks

Maintain benefit administration system to ensure accurate data transmission between the HRIS, Payroll, and Benefits systems

Respond to benefits inquiries from employees on plan provisions, benefit enrollments, status changes and other general inquiries

Provide audit support for 401K and benefit audits

Audit monthly and quarterly benefit vendor invoices for accuracy and submit to accounting for payment

Facilitate the collection of benefit payments when an employee is out on leave

Respond to basic employee leave inquiries regarding FMLA and Short-Term Disability

Other duties as assigned

Files documents into appropriate employee files

Assists or prepares correspondence as requested

Processes mail and faxes and routes appropriately and timely
Necessary Skills and Knowledge:
Knowledge of records administration and maintenance techniques and procedures

Knowledge of Human Resource practices or general office practice

Knowledge of Microsoft Office Suite, database, cloud based HR systems

Knowledge of grammar, punctuation, email etiquette

Skill in communicating effectively in writing as appropriate for the needs of the audience

Skill in collecting and analyzing complex data.

Skill in analyzing and organizing technical data.

Skill in managing one's own time

Skill in completing assignments accurately and with attention to detail

Ability to communicate effectively in both oral and written form

Ability to handle difficult and stressful situation with professional composure

Ability to maintain effective interpersonal relationships

Ability to understand and follow instructions

Abilty to process information locially

Ability to recognize, analyze and solve a variety of problems

Ability to exercise sound judgment in making critical decisions

Ability to work under pressure and meet close deadlines

Ability to analyze, organize and prioritize work while meeting multiple deadlines

Ability to analyze and prepare documents, reports and correspondence

Ability to process and handle confidential information with descretion

Ability to review work for accuracy

Ability to work evenings and weekends during surge periods
Minimum Qualification:
AA Degree in business, psychology, human resource management, or related field

One (1) to three (3) years of human resources experience

OR a combination of education and experience to successfully perform the duties of the position

Ability to successfully pass a background and credit check

A Valid driver's license with an acceptable driving record
Preferred Qualifications: