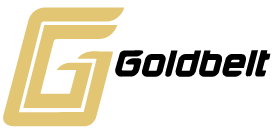 Intern
Juneau, AK
Employment Type: Temporary
Clearance Requirements: Background Check
FLSA Status: Non-Exempt (Hourly)
Eligible for Remote Work: No
Title: Intern
Department: TBD Hours of Work: 40 hours
Category: Internship FLSA Status: Non-Exempt
Salary/Grade Level: DOE Date Approved: 01/2020
Reports to (Supervises/Liaison): TBD
SUMMARY
Goldbelt provides internship opportunities in a variety of positions across its companies. College students and recent graduates can develop industry skills while exploring career opportunities within Goldbelt. Internship positions will be determined based on candidates interests and experience. Goldbelt works to build the best positions for each qualified candidate to give shareholders and descendants a head start as they enter the workforce. Internships provide a paid training and work-study opportunity, delivering an overview of the business functions in a for-profit corporate setting.
Interns will also learn networking skills by partnering with other Alaska Native organizations to provide workshop and trainings to further career development opportunities. Sample workshops include: resume and cover letters, interview training, benefits and retirement review, Tlingit culture and heritage, Alaska Native art, and more.
Internships are available in business development, business operations, accounting, human resources, information technology, communications, and shareholder services.
NECESSARY SKILLS AND KNOWLEDGE
Excellent customer service skills.

Ability to work with Clients and the public using tact and courtesy.

Ability to communicate effectively with others, both orally and in writing.

Ability to understand and follow verbal and written directions, including company policies and procedures.

Ability to perform duties in a professional manner and appearance.

Ability to use common sense and good judgment when making decisions within scope of authority.

Have basic business understanding.

Have history working with customers in a service-oriented field.
MINIMUM QUALIFICATIONS (education, experience, skills)
Must be eligible for participation in Goldbelt's Career Development Program;

Working towards or recently completed an Associate's, Bachelor's, or graduate degree;

Must be available for ten to twelve weeks to complete the internship program.